Here are the steps to getting Remote Desktop on Mac.
The attached file, download that and put it to your desktop.
1. Head to the Appstore on your Macbook and search up "remote desktop" and download it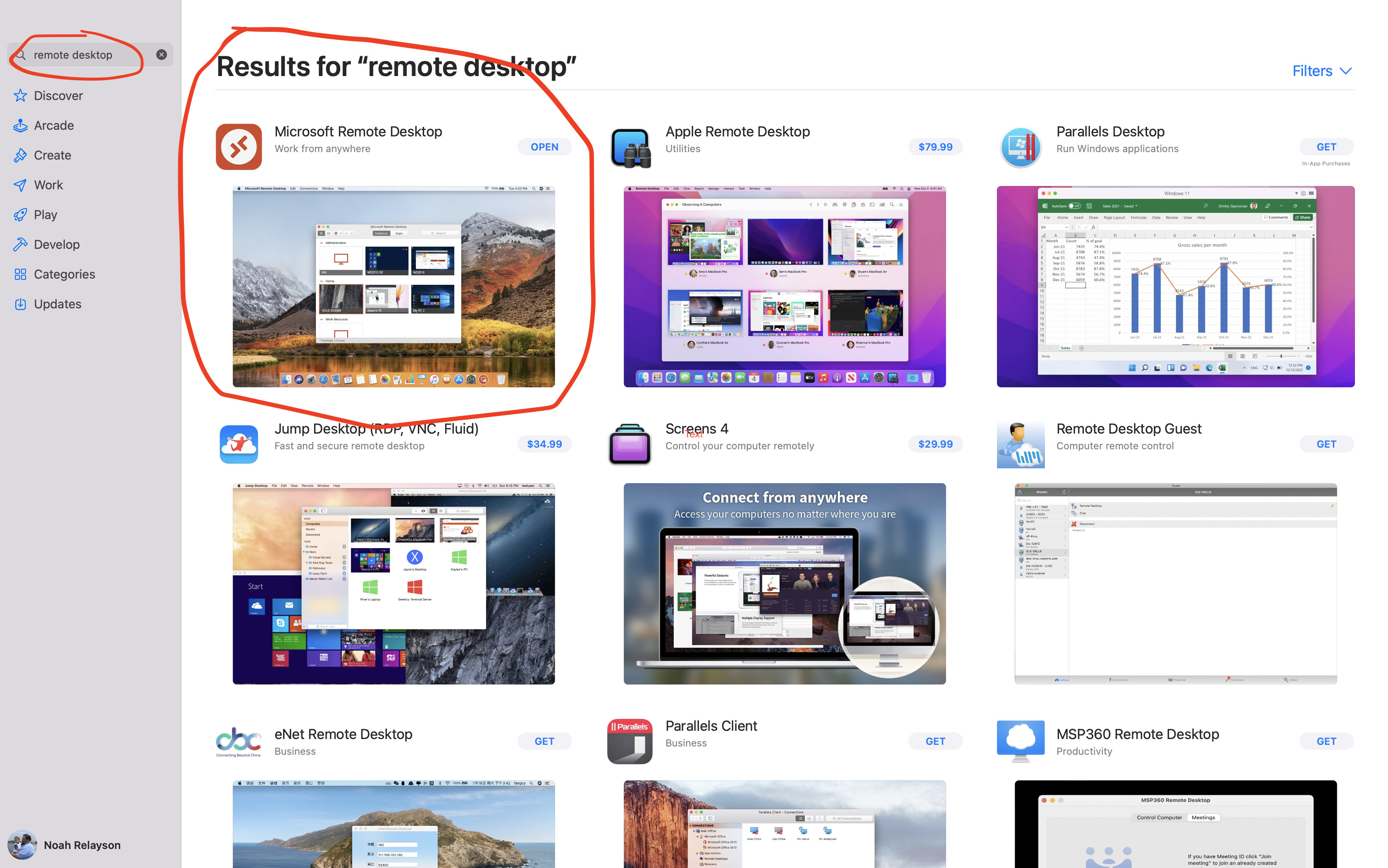 2. Open up the application and it should look like this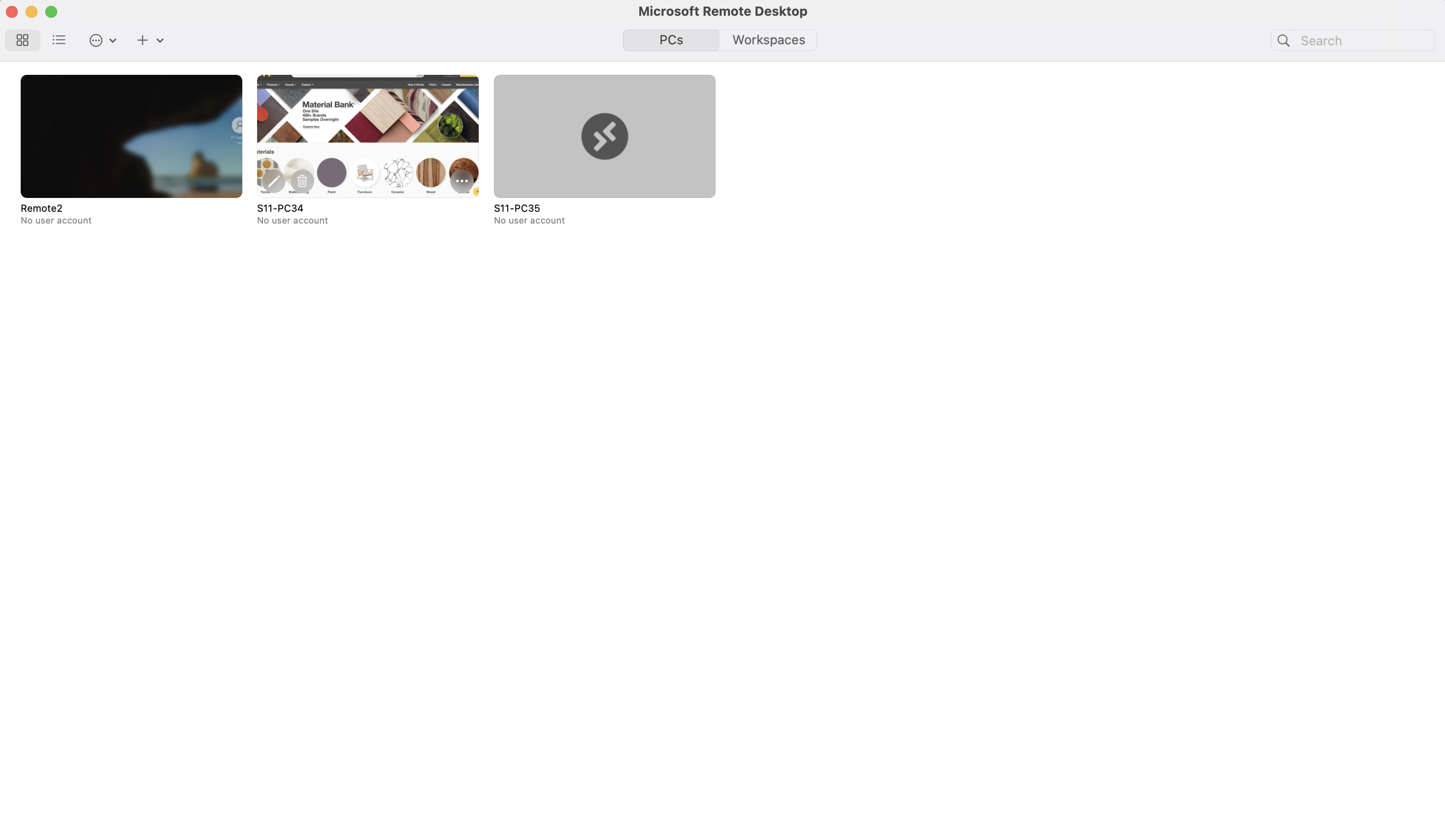 3. Now click on the that little circle with the 3 dots in the middle. And then go down to import RDP file and click that, after find your "Computer's Name" file and double click it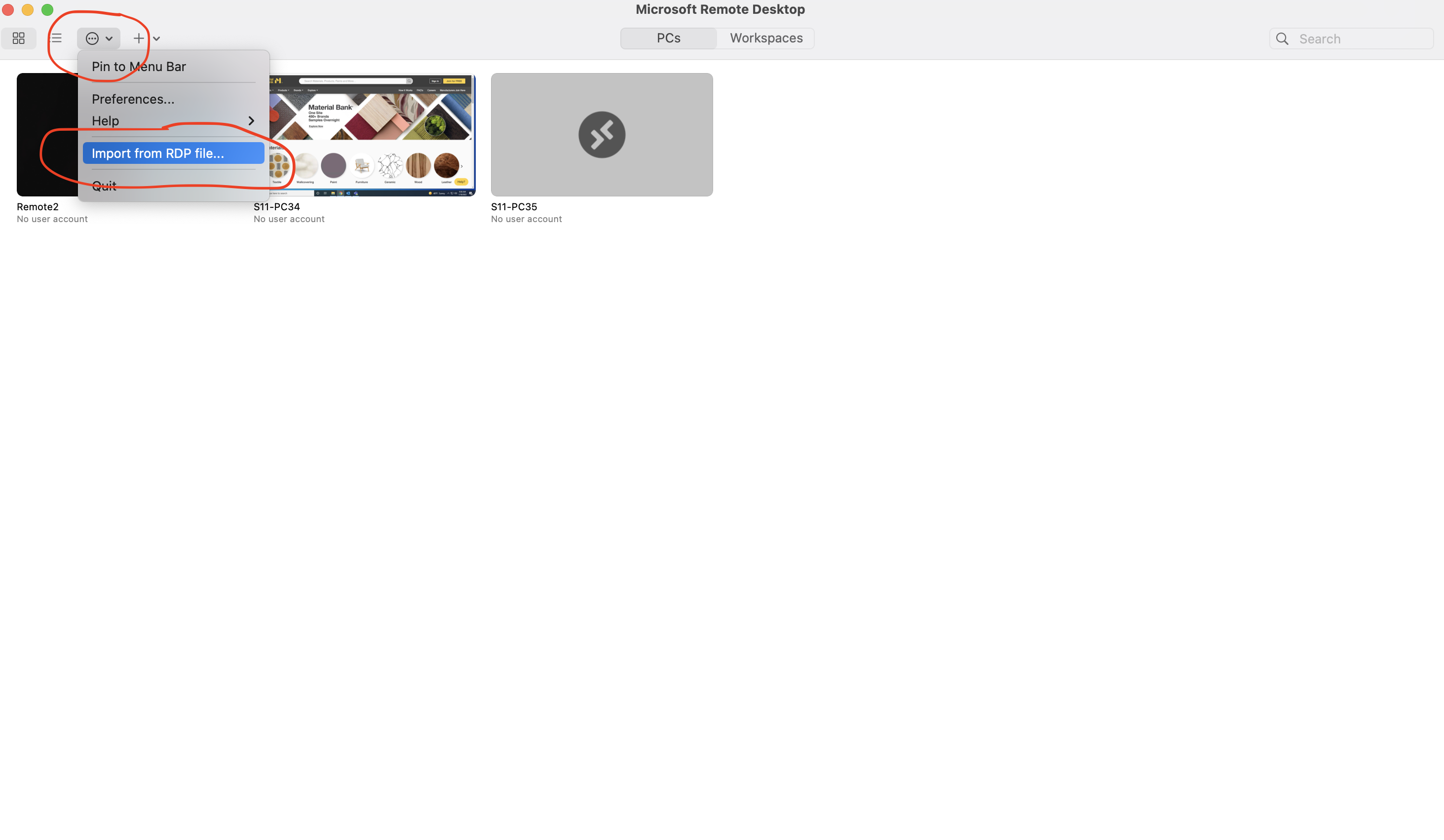 4. It should be on there now. All you have to do is double click the "Computer's Name" type in your password and you should then be remoting into your computer.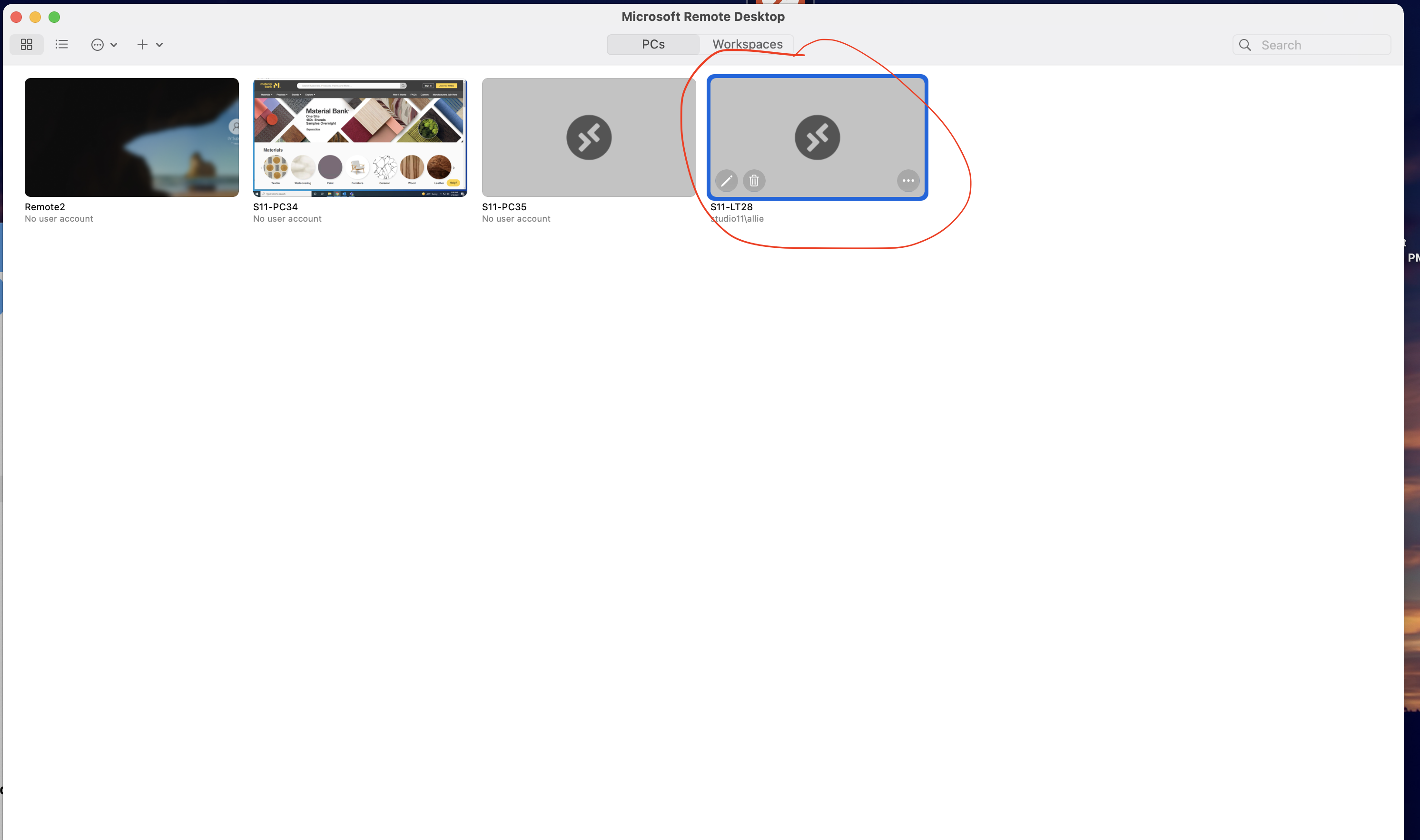 Let us know when you do this. You will be signed out after a few seconds and then we will add your personal Macbook\Mac to the device whitelist.